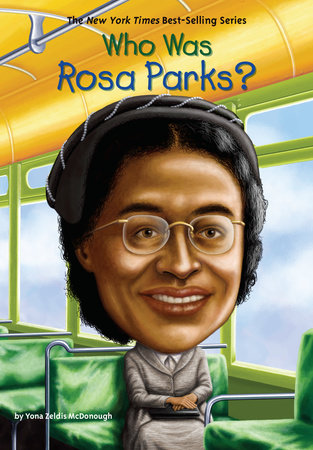 Who HQ - Who Was Rosa Parks?
by McDonough, Yona Zeldis
In 1955, Rosa Parks refused to give her bus seat to a white passenger in Montgomery, Alabama. This seemingly small act triggered civil rights protests across America and earned Rosa Parks the title "Mother of the Civil Rights Movement."
Series: Who Was? Books
Number of Pages: 105
Lexile Level: 750L
Reading Level: 4.3
Publisher: PenguinRandomHouse
SKU: 9780448454429