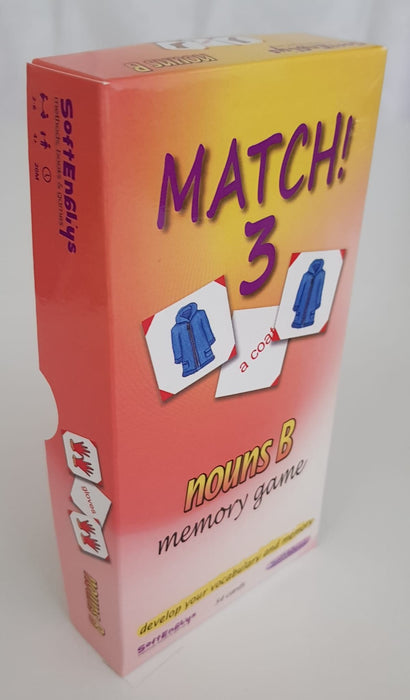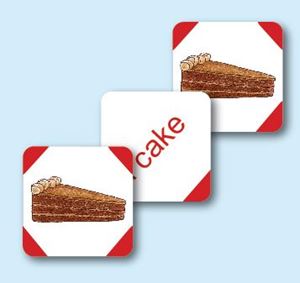 Match! 3- Memory Game - Nouns B
There are three different versions of the memory game for different levels of the players. In all the games the cards are spread out on the table and the children need to find and match the correct pairs.
Level one- Children need to match a picture with the other picture- universal and versatile.
Level two- Players need to match the picture with the matching written word. 
Level three- matching of 2 pictures and a written word into a threesome.
List of words: Cake, Clock, School Bag, Pencil Case, Football, Milk, Salad, Toys, Door, Chair, Window, Table, Tree, Hat, House, Computer, Picture, Desk.
SKU: 646648875220