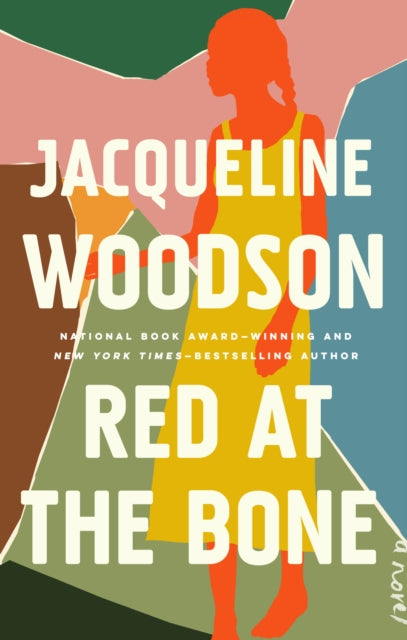 Red at the Bone
by Woodson,Jacqueline
Two black families from different social classes are joined together by an unexpected teen pregnancy and the child that it produces. Moving forward and backward in time, with the power of poetry and the emotional richness of a narrative ten times its length, Jacqueline Woodson's extraordinary new novel uncovers the role that history and community have played in the experiences, decisions, and relationships of these families, and in the life of this child. 
As the book opens in 2001, it is the evening of sixteen-year-old Melody's birthday celebration in her grandparent's Brooklyn brownstone.
Watched lovingly by her relatives and friends, escorted by her father to the soundtrack of Prince, she wears a special, custom-made dress. But the event is not without poignancy. Sixteen years earlier, that very dress was measured and sewn for a different wearer: Melody's mother, for her own sixteenth birthday party and a celebration which ultimately never took place, derailed by the unplanned pregnancy that resulted in Melody.
Number of Pages: 149
Publication Date: 2019/09
Publisher: Wiz Kids
SKU: 9780525535287