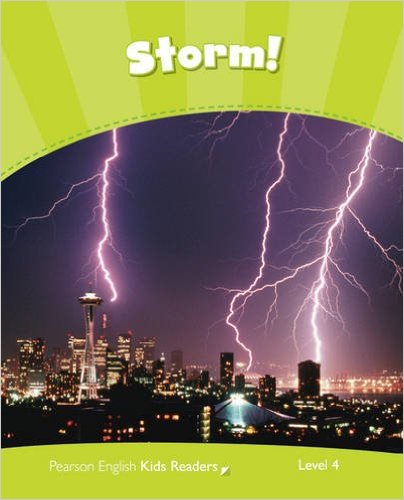 There is going to be a big storm and Jenny's son John loves storms. John counts the seconds between the thunder and the lightning, this tells him how far away the lightning is. Their dog, Patty, is scared because thunder is louder for dogs! Do you know how hailstones form? How to stay safe on a tornado? Why sandstorms are so dangerous? Or how big a hurricane can be? John does and now you can too!
Pearson English Kids Readers bring the joy of reading to young learners of English. Children will love discovering the range stories and topics in this series - adventures, fairy tales, popular characters, the world around us.
Aligned to the Global Scale of English and Common European Framework.
Number of Pages: 24
SKU: 9781408288375