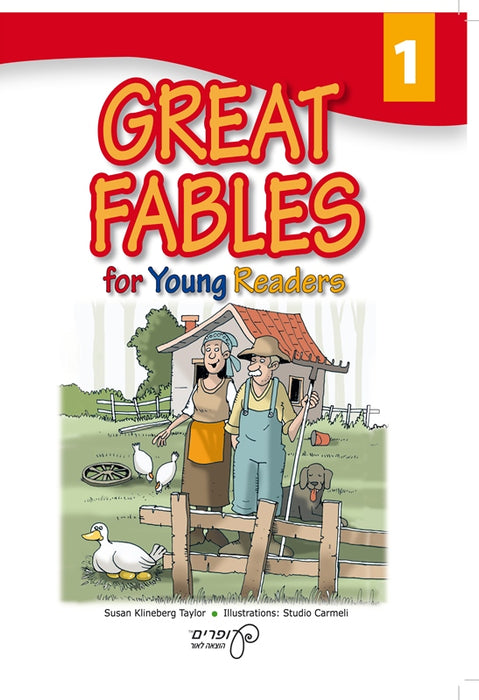 Ofarim - Great Fables Book 1
Great Fables for Young Readers is a series of four readers for beginning learners of English.
Each book contains 13 easy-to-read texts, based on well-known fables. Each story is followed by comprehension and Vocabulary activities, which are both challenging and enjoyable. Elements of grammar are gradually introduced, from the level of beginning learners to intermediate level.
Vocabulary is theme-based.
There are also opportunities to develop discussions on the morals of the stories.
The books are suitable for use in the classroom, homework, extra work and for individual learning and enrichment.
Great Fables 1 for Young Readers is the first book in the series.
Publisher: Wiz Kids
SKU: 043400022050