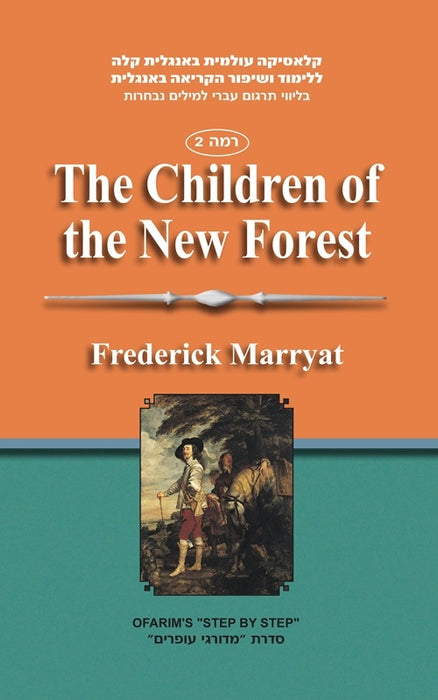 Ofarim Classics 2 - The Children of the New Forest
מיטב הקלאסיקות של הספרות המודרנית באנגלית קלה, בעיבוד מקוצר ובשפה עדכנית.
הסדרה step by step מיועדת לקוראים מתחילים ומתקדמים באנגלית.
הספרים בסדרה מחולקים ל-8 רמות קושי, ונבדלים זה מזה במורכבות השפה, כמות המילים והדקדוק המופיע.
לנוחיות הקוראים, לשיפור שטף הקריאה והעשרת אוצר המילים - תרגום המילים הקשות מופיע בכל עמוד!
"Quickly," said Jacob Armitage. "Pack your bags. You must leave your house at once. You are not safe here. They are planning to burn your house."
 It is a dangerous time in England. The King of England has escaped from prison. Cromwell's soldiers are looking for the King. Four children run into the forest and live with a poor forester. 
Will Cromwell's soldiers find the king? Are the children safe in the forest?
Publisher: Wiz Kids
SKU: 043400022388