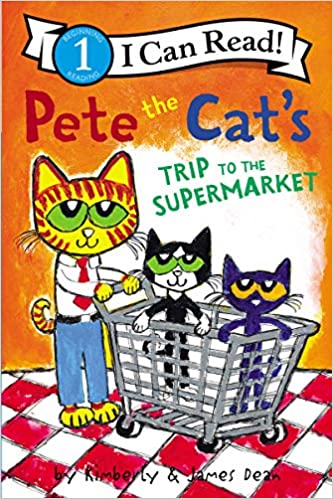 ICR 1-Pete the Cat's Trip to the Super
Pete the Cat helps out at the supermarket in this Level 1 I Can Read tale from New York Times bestselling creators Kimberly and James Dean.
 Along with his dad and brother, Pete the Cat heads off to the supermarket. But what happens when Dad loses the grocery list before they even get there? It's up to Pete and Bob to help remind Dad what was on their list!
Pete the Cat's Trip to the Supermarket is a Level I Can Read book, complete with original illustrations from the creators of Pete the Cat, Kimberly and James Dean, and is perfect for children learning to sound out words and sentences. Whether shared at home or in a classroom, the short sentences, familiar words, and simple concepts of Level One books support success for children eager to start reading on their own.
Publisher: HarperCollins
SKU: 9780062675378