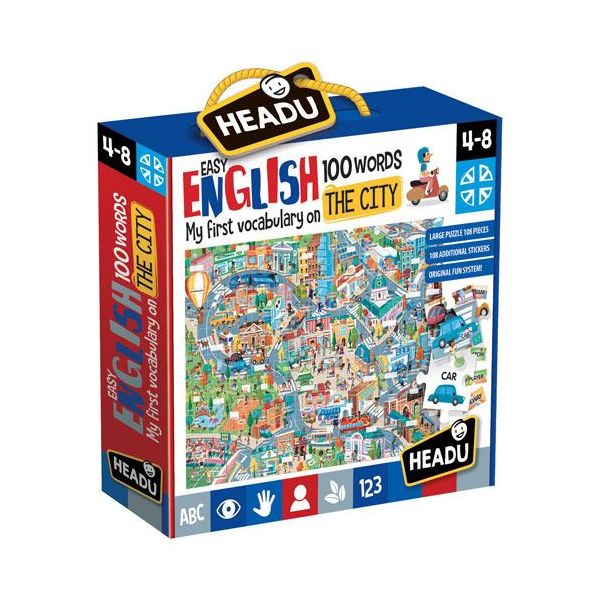 Easy English 100 words puzzle.
My first vocabulary on The City.
Large Puzzle 108 Pieces.
108 Additional Stickers.
Play and learn immediately with the use of an efficient method.
This kit consists of 100 stick-unstick adhesives and a giant puzzle with special tokens for learning lots of words relative to the city.
Publisher: Wiz Kids
SKU: 8059591421000