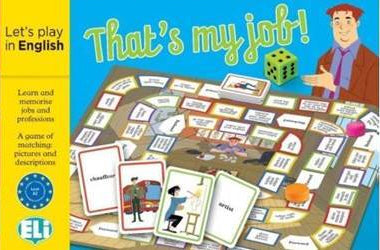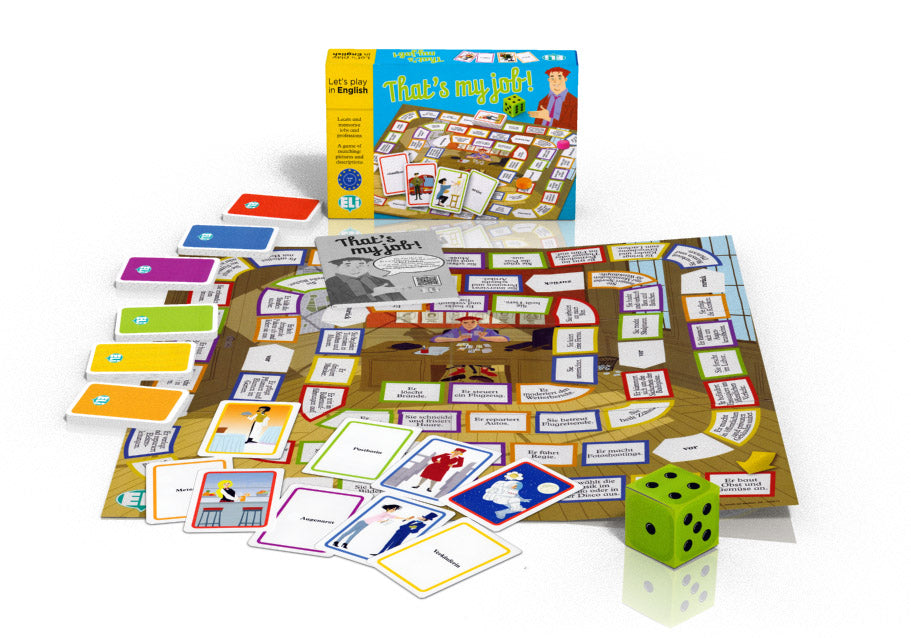 Learn and memorise jobs and professions with this fun board game! (CEFR A2)
That's my job! is a board game based on matching pictures, words and decriptions. The game contains 132 cards, a playing board and a dice. Each card has the name or picture of a job, whilst the playing board has a pathway describing the corresponding activities.
The guide included in the box contains instructions and suggestions for a range of games and activities to play in the classroom and at home.
Publisher: ELI Publishing
SKU: 9788853625946