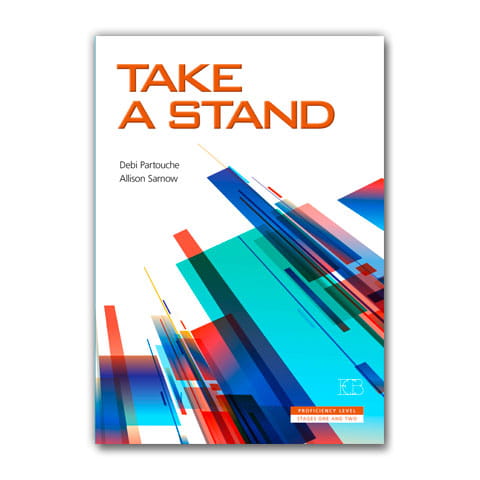 ECB: Take A Stand SE (Student Edition)
Successful two-year course for 4- and 5-point classes in tenth grade.

Take a Stand, in accordance with the revised curriculum, combines the language, HOTS, ICT (Information Communications Technology) tasks and independent reading required by the Ministry of Education with relevant, up-to-date themes, extensive vocabulary acquisition and a thorough writing program.

Approved for the revised curriculum 

Take a Stand prepares students for the Bagrut exams, excluding the literature component.
Publisher: ECB
SKU: 9789653686731