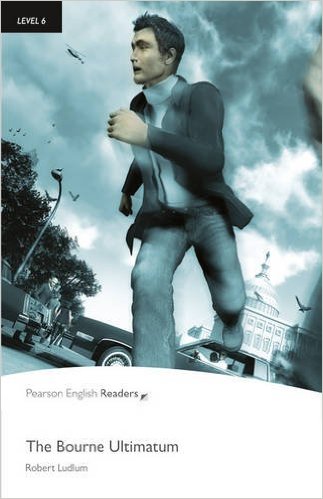 PER L6: Bourne Ultimatum ( Pearson English Graded Readers )
by Ludlum, Robert
At a small-town carnival, two men, each mysteriously summoned by telegram, witness a bizarre killing. The telegrams are signed "Jason Bourne." Only they know Bourne's true identity and understand that the telegrams are really a message from Bourne's mortal enemy, Carlos, known also as the Jackal, the world's deadliest and most elusive terrorist. And furthermore, they know what the Jackal wants: a final confrontation with Bourne. Now David Webb, professor of Oriental studies, husband, and father, must do what he hoped never to do again--assume the terrible identity of Jason Bourne. His plan is simple: to infiltrate the politically and economically omnipotent Medusan group and use himself as bait to lure the cunning Jackal into a deadly trap--a trap from which only one of them will escape.
Graded Readers. Well-written stories entertain us, make us think, and keep our interest page after page. Pearson English Readers offer teenage and adult learners a huge range of titles, all featuring carefully graded language to make them accessible to learners of all abilities.
 Through the imagination of some of the world's greatest authors, the English language comes to life in pages of our Readers. Students have the pleasure and satisfaction of reading these stories in English, and at the same time develop a broader vocabulary, greater comprehension and reading fluency, improved grammar, and greater confidence and ability to express themselves.
Number of Pages: 120
Publisher: Pearson Learning
SKU: 9781408263884