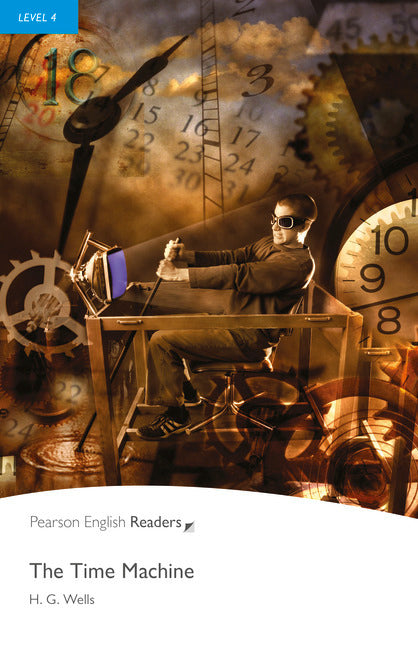 PER L4: Time Machine ( Pearson English Graded Readers )
by H. G. Wells
Classic / British English The Time Traveller has built a time machine and has gone into the future to the year 802,701. He expects to find a better world with highly-intelligent people and great inventions. Instead, he finds that people have become weak, child-like creatures. They dance and sing and wear flowers. They seem happy, but why are they so frightened of the dark? And who or what has taken his time machine? Will the Time Traveller ever be able to return to the present?
Graded Readers. Well-written stories entertain us, make us think, and keep our interest page after page. Pearson English Readers offer teenage and adult learners a huge range of titles, all featuring carefully graded language to make them accessible to learners of all abilities.
 Through the imagination of some of the world's greatest authors, the English language comes to life in pages of our Readers. Students have the pleasure and satisfaction of reading these stories in English, and at the same time develop a broader vocabulary, greater comprehension and reading fluency, improved grammar, and greater confidence and ability to express themselves.
Format: Soft Cover
Publisher: Pearson Learning
SKU: 9781405882347