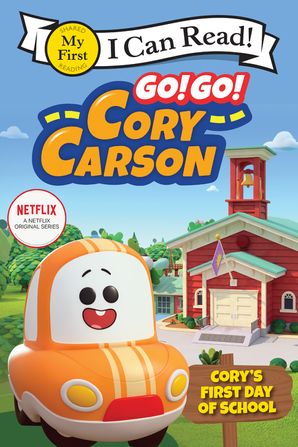 My 1st ICR-Go Go Cory Carson:Cory's 1st day
Cory is excited to meet new friends at his first day of school. But when mom drops him off, Cory feels nervous.
Go! Go! Cory Carson features Cory, a little kid car with an engine that runs on fun! Cory and his family live in the town of Bumperton Hills, a charming neighborhood filled with characters of all different makes and models. While navigating the winding roads of childhood, Cory's eager and playful spirit sometimes veers him off course. Luckily his friends and family are always there to get Cory back on track!
Publisher: Wiz Kids
SKU: 9780063002234